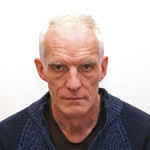 Prof. Michael Belmont
Prof. M. Belmont leads the systems engineering aspects of marine dynamics at Exeter. He has 80+ refereed international journal publications and numerous conference papers and invited presentations. He has received continuous support from, EPSRC, NERC, MOD, TSB and numerous industrial partners.
He pioneered the new discipline of Deterministic Sea Wave Prediction, (DSWP), and its application to both (i) Quiescent Period Prediction, (QPP), for vessel operations and (ii) for obtaining large reductions in installed capacity costs for wave energy capture devices.
He is a NATO technical advisor on DSWP and its application to QPP and he is a member of the MOD Virtual Ships Advisory Group.